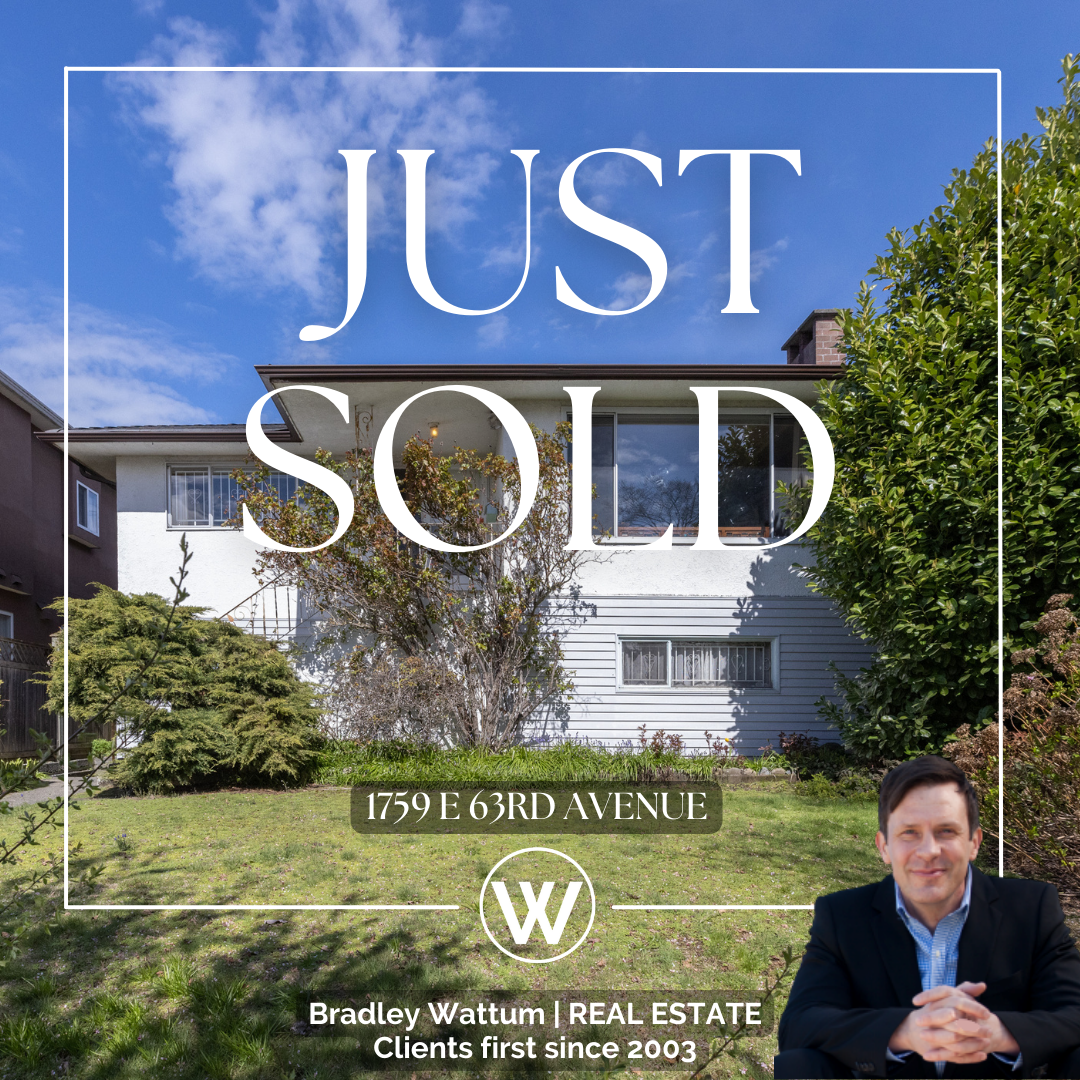 Big congratulations to my Sellers!!
This detached home has great bones, however, in a shifting market with rising interest rates, it took some patience. After solid rounds of negotiation, even though the market stats show this September had 46.1% less sales compared to last year, we still did it!! Congratulations to my Sellers, I look forward to seeing where you go from here. And congratulations to the Buyers, on purchasing a solid detached home in a wonderful neighbourhood!
Buy or Sell with Bradley: detached, townhouse, condo, for home or investment.
CLIENTS FIRST SINCE 2003??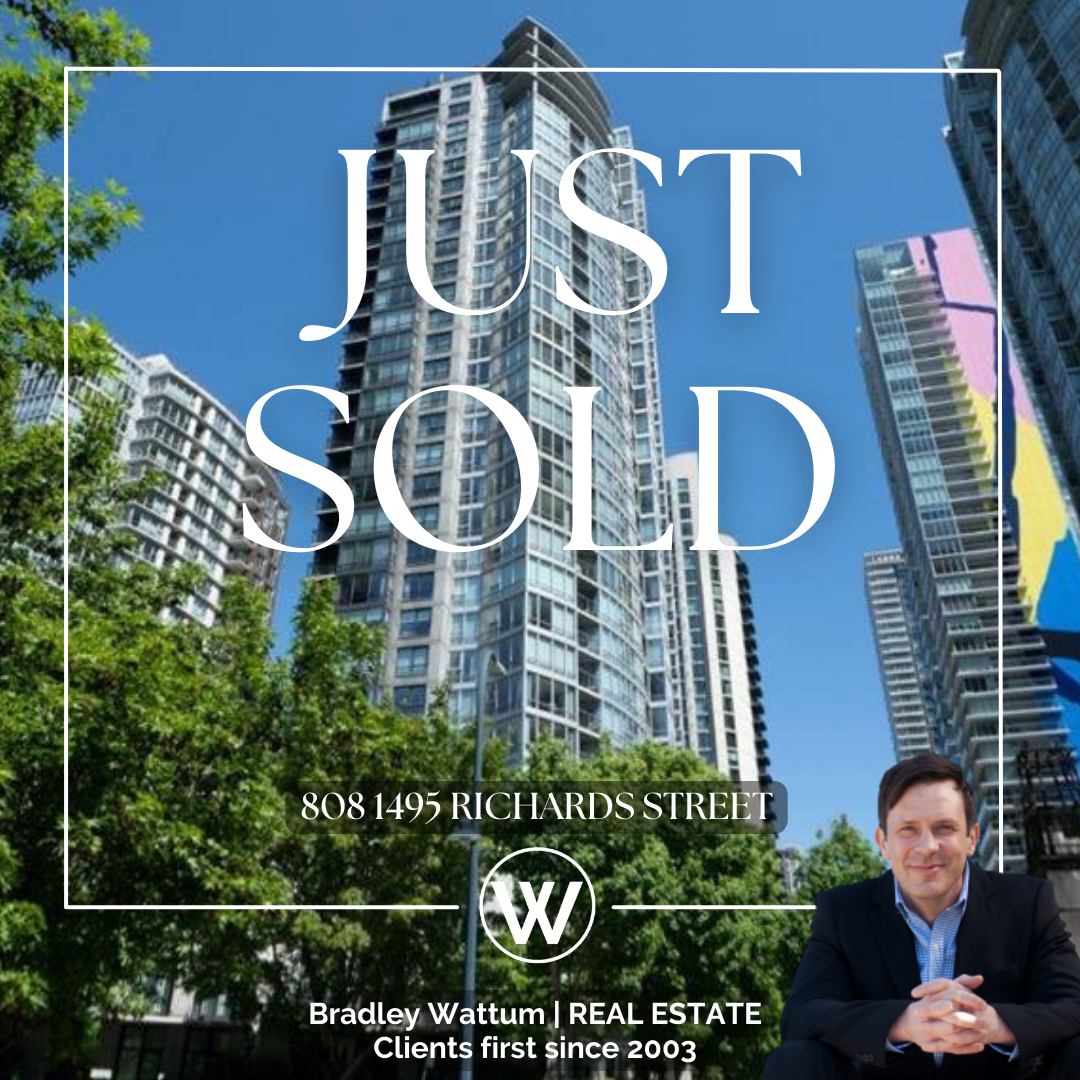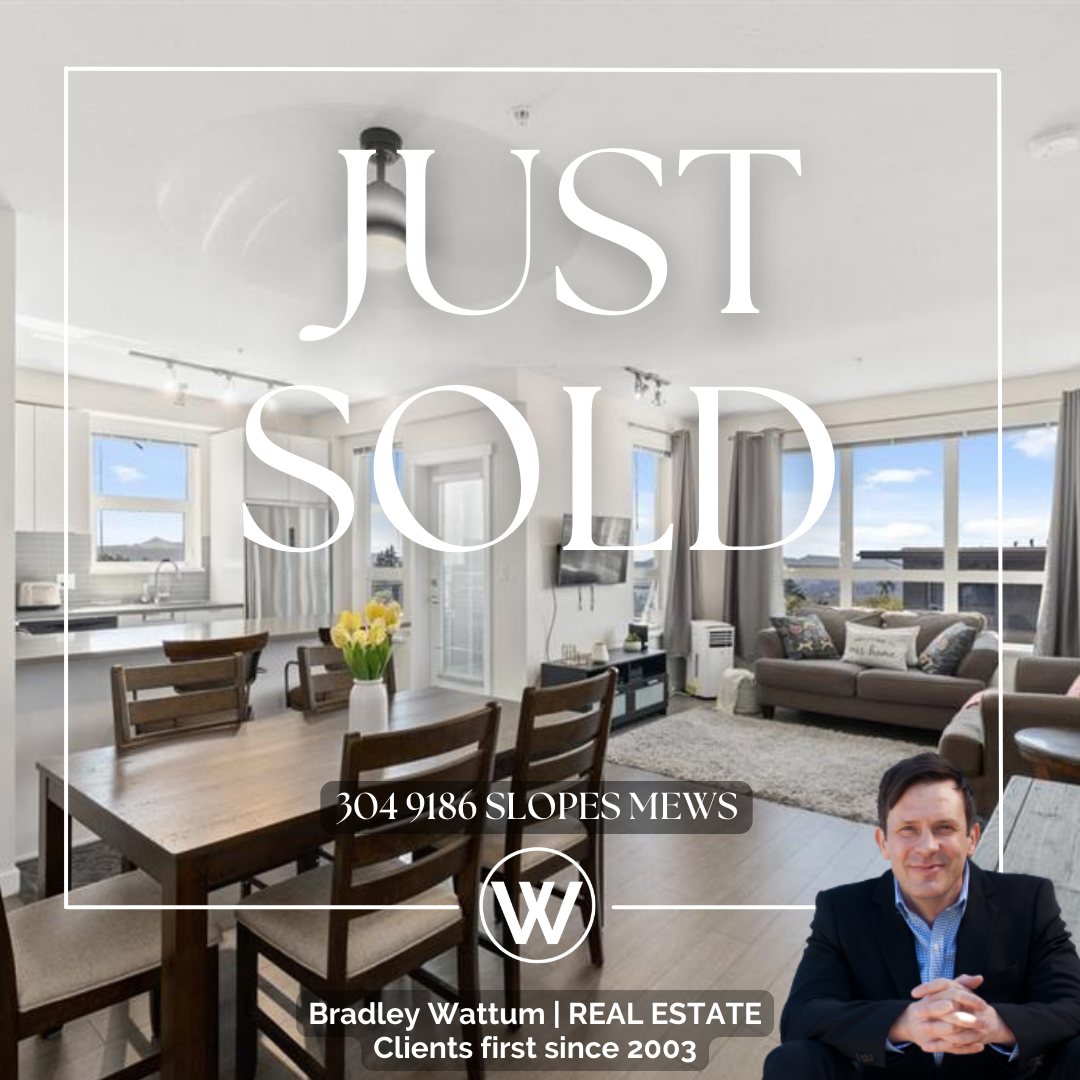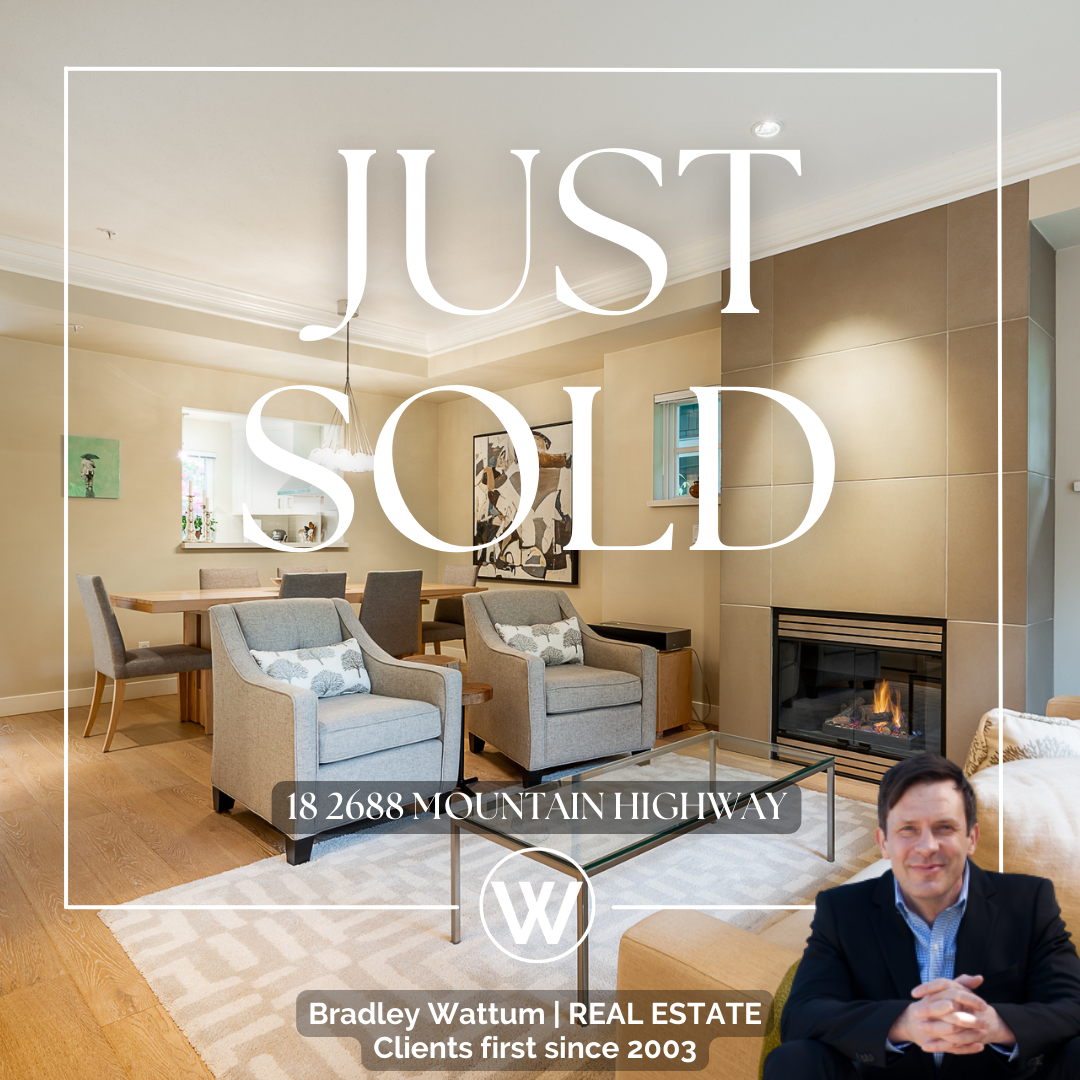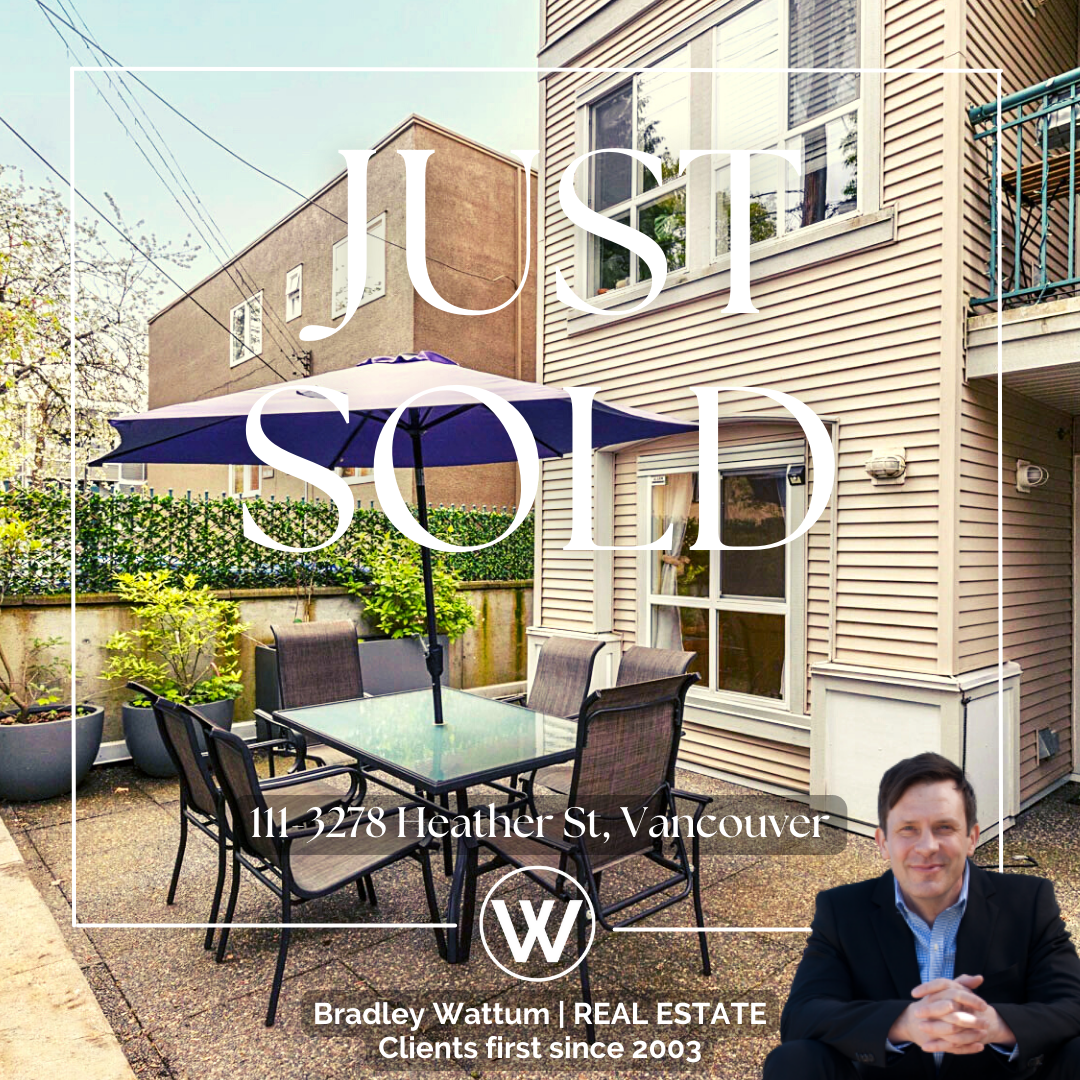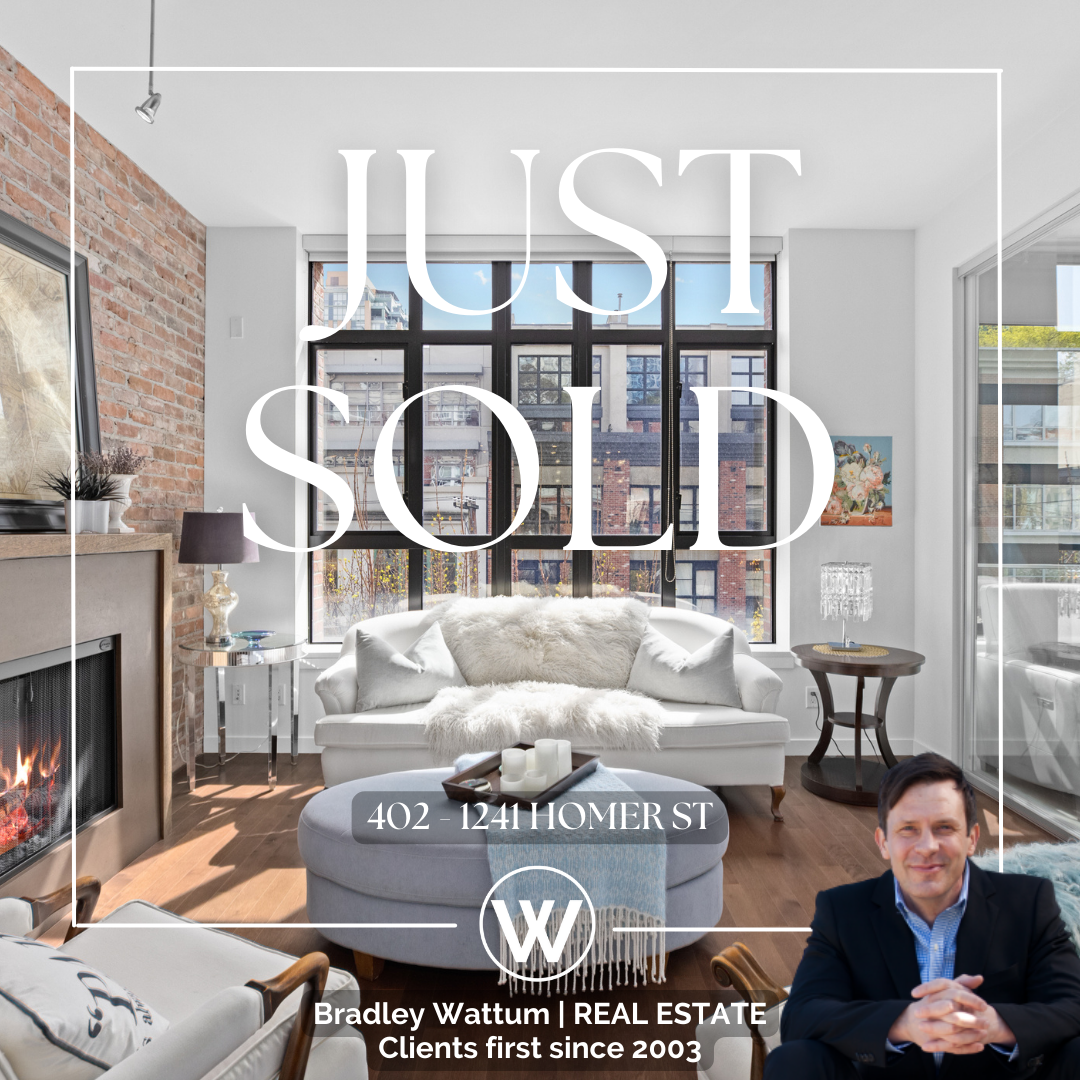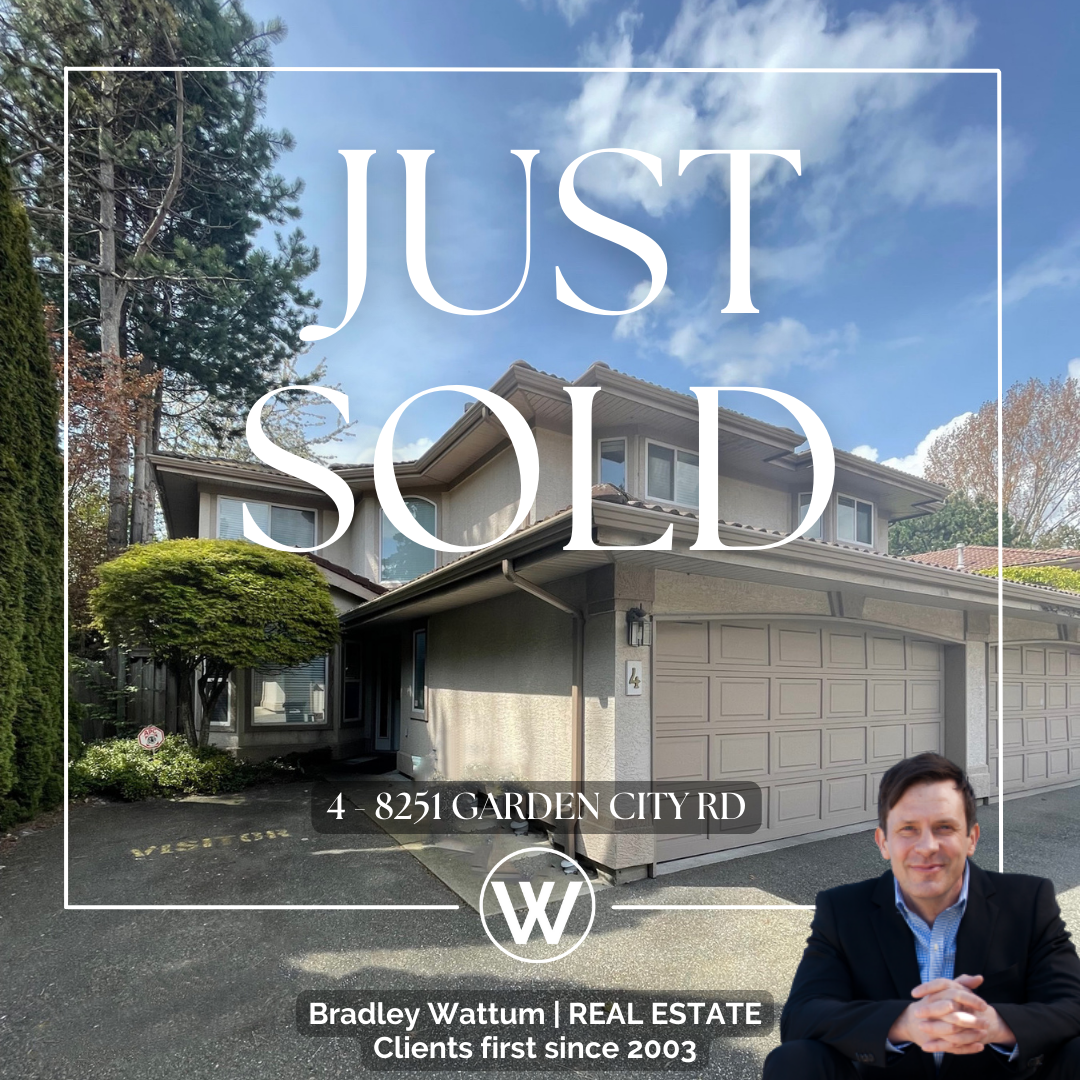 MY MISSION


As your trusted advisor, my mission is to provide you with honest, reliable, and accurate advice based on my 19 plus years of Real Estate sales experience. Throughout the entire process, I am there for you. I am highly motivated and committed to your satisfaction. I am focused, involved, and hands on during the entire home purchase or sale from start to finish.
Clients First Since 2003.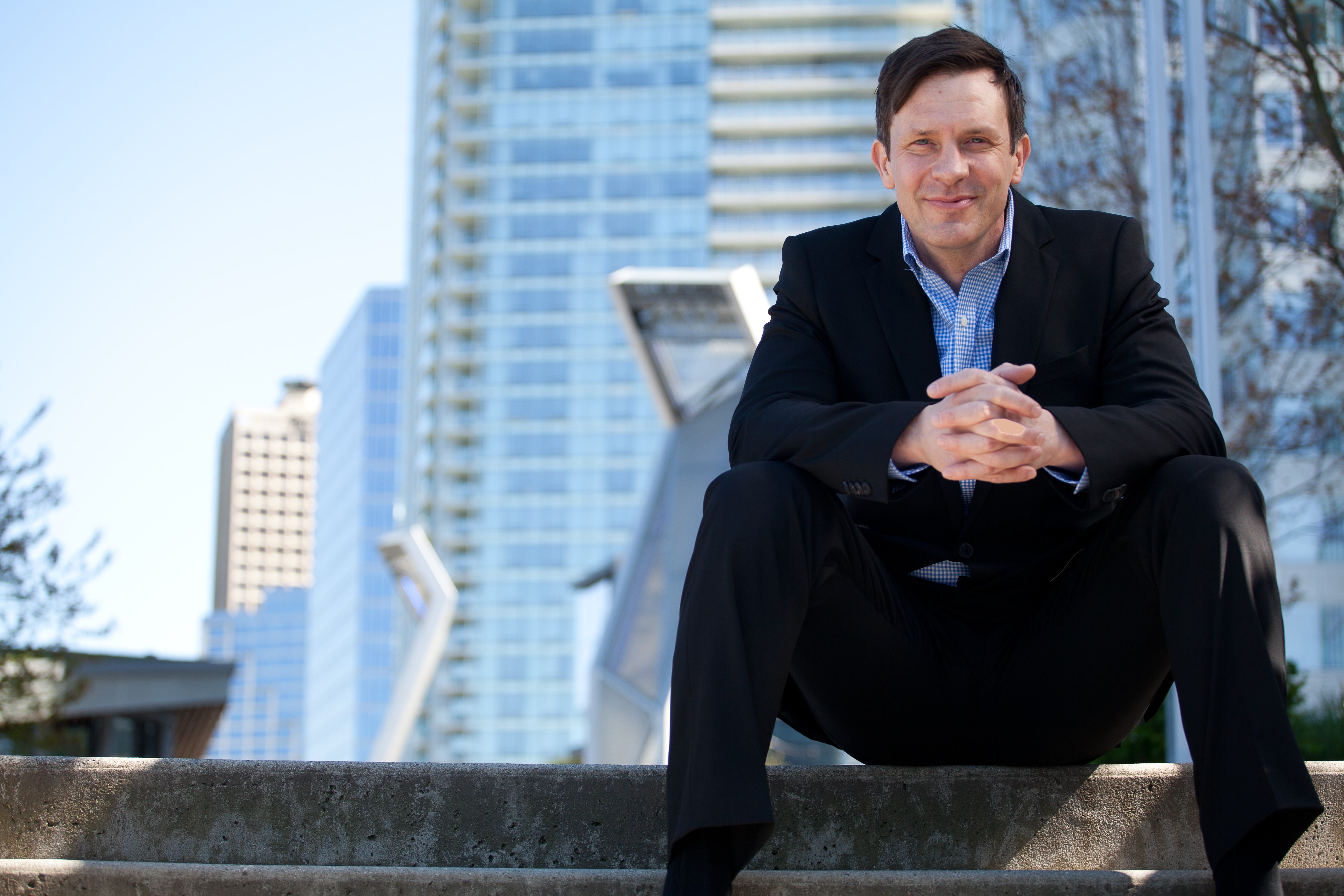 "Bradley Wattum is my agent. He stepped up as a salesman, worked very hard and got my house sold for a good price. One can't go wrong enlisting him as listing agent. Great agent and a friend."
by John
"We have worked with Bradley as our realtor in 2014 purchasing our first home and the experience was excellent so when we decided to sell in 2017 the decision to contact Brad again was easy to make. His professionalism and easy going personality make you feel comfortable through every step of the buying/selling process and not once did we feel pressured to make any decisions we were not comfortable with. Bradley was able to get us in contact with a mortgage broker and home inspector that have both saved us money and enabled us to purchase the home we desired in the neighborhood we have started our family in. If you are looking for someone you can feel 100% confident in them we would highly recommend contacting Bradley."
by Mark & Tomo
"I had an outstanding experience when purchasing my first home and cannot thank Bradley enough for his professional help. Bradley guided me through every step, laid out everything very clearly and gave great advice. I especially appreciated Bradley's non-pressure approach, his patience, and him giving his honest opinion about each place that we viewed. Thanks to his knowledge and experience, I found my perfect home in my desired location and within my budget. I feel very fortunate to have him as my realtor, and it was a pleasure to work with him. I would highly recommend Bradley to anyone."
by Sigrid
"We have known Bradley for over 10 years. He has assisted us with the purchase and sale of several properties, including a townhouse and condominium, as well as the most recent purchase of a home in Kerrisdale, as well as the sale of our home in Arbutus. Bradley is always very professional, prompt and answers all of our questions fully and without delay. He cares, understands our requirements, and consistently meets our expectations when either selling or buying a home. We would use Bradley's services again in the future. Thanks Bradley!"
by Anna and James
"Bradley was hard working and very prompt with his service.He was courteous and professional in every aspect. I will definitely recommend him as a Realtor and now consider him my Realtor for future dealings."
by Laura M.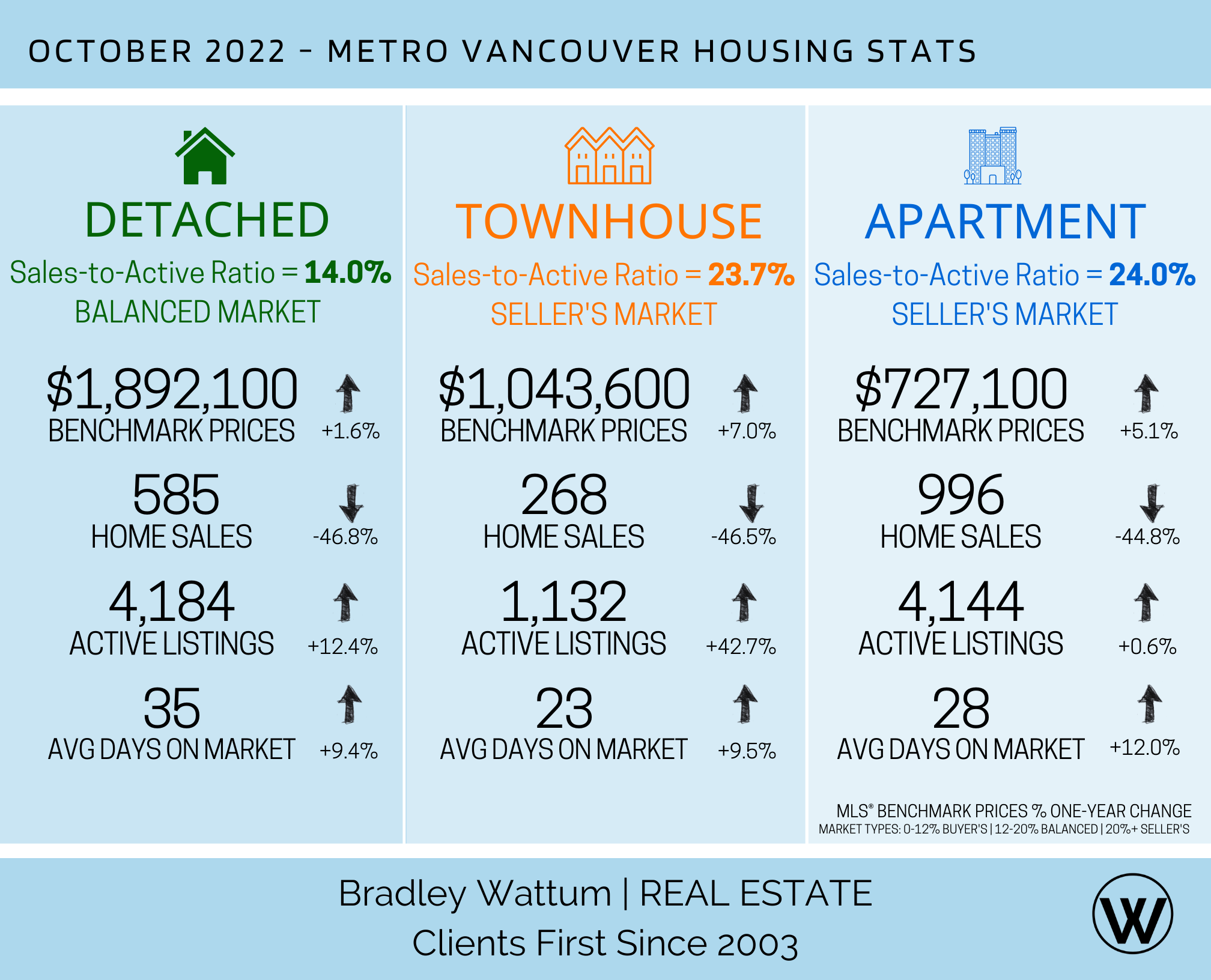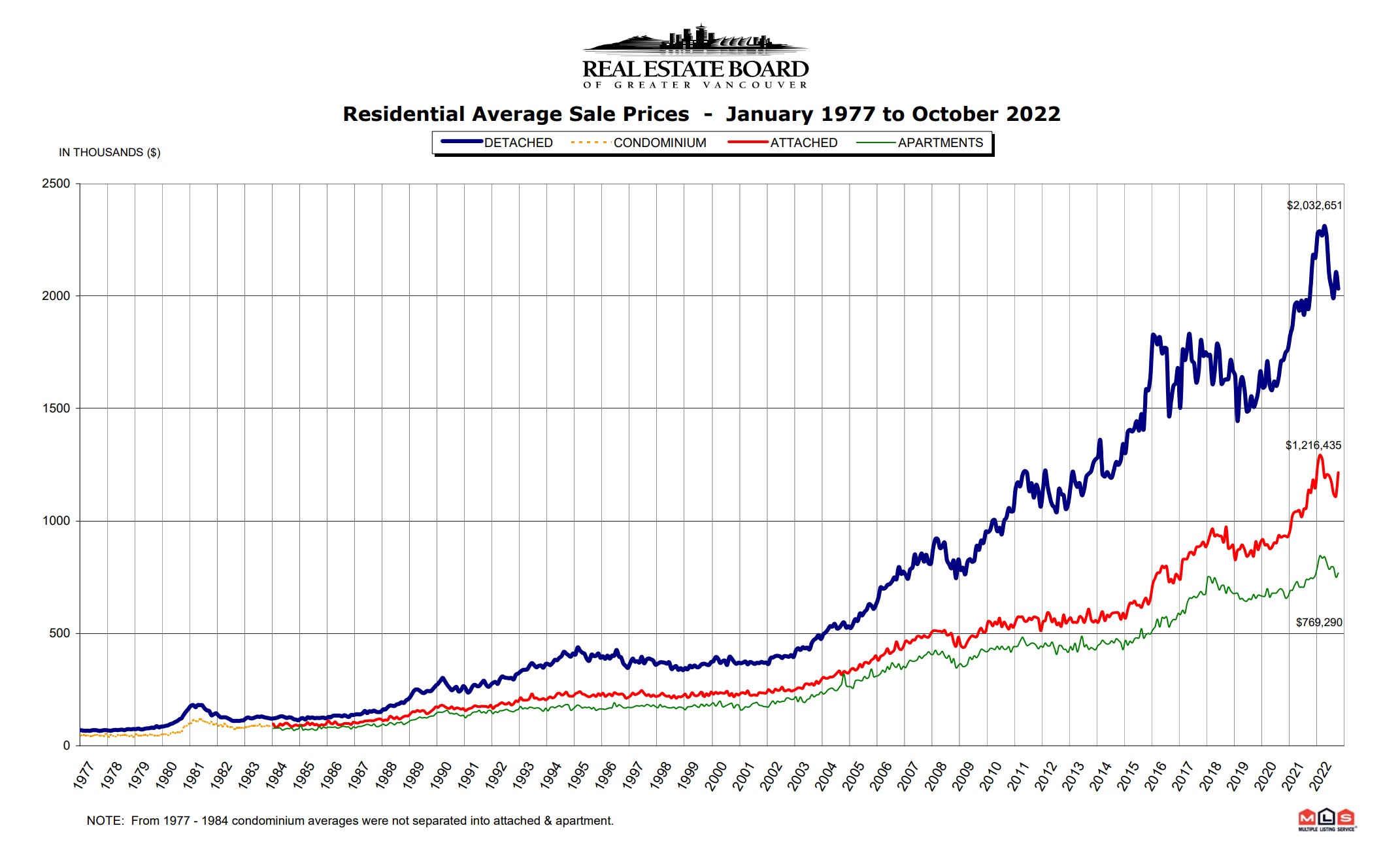 Inflation, rising interest rates create caution across Metro Vancouver's housing market
Home sale activity across the Metro Vancouver housing market continued to trend well below historical averages in October.
The Real Estate Board of Greater Vancouver (REBGV) reports that residential home sales in the region totalled 1,903 in October 2022, a 45.5 per cent decrease from the 3,494 sales recorded in October 2021, and a 12.8 per cent increase from the 1,687 homes sold in September 2022.
Last month's sales were 33.3 per cent below the 10-year October sales average.
"Inflation and rising interest rates continue to dominate headlines, leading many buyers and sellers to assess how these factors impact their housing options," Andrew Lis, REBGV's director, economics and data analytics said. "With sales remaining near historic lows, the number of active listings continues to inch upward, causing home prices to recede from the record highs set in the spring of 2022."
There were 4,033 detached, attached and apartment properties newly listed for sale on the Multiple Listing Service® (MLS®) in Metro Vancouver in October 2022. This represents a 0.4 per cent decrease compared to the 4,049 homes listed in October 2021 and a 4.6 per cent decrease compared to September 2022 when 4,229 homes were listed.
The total number of homes currently listed for sale on the MLS® system in Metro Vancouver is 9,852, a 22.6 per cent increase compared to October 2021 (8,034) and a 1.2 per cent decrease compared to September 2022 (9,971).
"Recent years have been characterized by a frenetic pace of sales amplified by scarce listings on the market to choose from. Today's market cycle is a marked departure, with a slower pace of sales and more selection to choose from," Lis said. "This environment provides buyers and sellers more time to conduct home inspections, strata minute reviews, and other due diligence. With the possibly of yet another rate hike by the Bank of Canada this December, it has become even more important to secure financing as early in the process as possible."
For all property types, the sales-to-active listings ratio for October 2022 is 19.3 per cent. By property type, the ratio is 14.3 per cent for detached homes, 21.6 per cent for townhomes, and 23.2 per cent for apartments.
Generally, analysts say downward pressure on home prices occurs when the ratio dips below 12 per cent for a sustained period, while home prices often experience upward pressure when it surpasses 20 per cent over several months.
The MLS® Home Price Index composite benchmark price for all residential properties in Metro Vancouver is currently $1,148,900. This represents a 2.1 per cent increase from October 2021, a 9.2 per cent decrease over the last six months, and a 0.6 per cent decrease compared to September 2022.
Sales of detached homes in October 2022 reached 575, a 47.2 per cent decrease from the 1,090 detached sales recorded in October 2021. The benchmark price for a detached home is $1,892,100. This represents a 1.6 per cent increase from October 2021 and a 0.7 per cent decrease compared to September 2022.
Sales of apartment homes reached 995 in October 2022, a 44.8 per cent decrease compared to the 1,801 sales in October 2021. The benchmark price of an apartment home is $727,100. This represents a 5.1 per cent increase from October 2021 and a 0.2 per cent decrease compared to September 2022.
Attached home sales in October 2022 totalled 333, a 44.8 per cent decrease compared to the 603 sales in October 2021. The benchmark price of an attached unit is $1,043,600. This represents a 7.1 per cent increase from October 2021 and a 0.5 per cent decrease compared to September 2022.